COMPUTER APPLICATIONS
Department's Mission, Vision and Objective
Every NT student a confident and responsible users of information technology.
The Computer Applications (CPA) syllabus aims to prepare students to be technologically adept citizens, and to function and contribute effectively in an increasingly technologically-driven world.
Key Programmes
Learning Strategies
We adopt CPA Learning Strategies such as "Peer Drawing" and "Peer Programming" whereby students work in pairs to collaborate on given tasks.

Learning Journeys
Beside learning computing topics in the computer labs, the CPA Department also organised learning journey to Science Centre which allows our students to experience the real-world applications of information technology.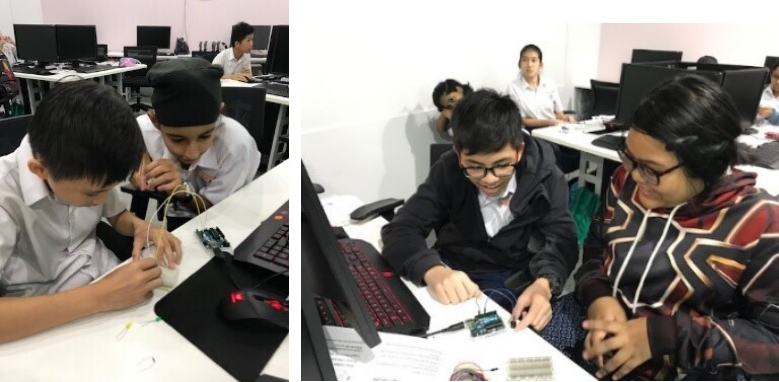 Learning Opportunities
Students that displayed a strong interest and ability in programming were encouraged to participate in external ICT competitions to stretch their programming potential, and hone their communications and, critical and inventive thinking skills.